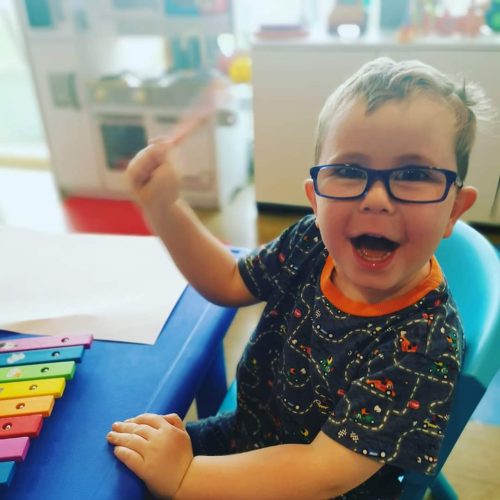 Joanne Harrison's son Jacob died from a brain tumour last December. Whilst in lockdown the Warrington family decided to raise money for Claire House Children's Hospice, the hospice who looked after their son.
"Me and my family have climbed 1,474 flights of stairs, the equivalent to each covering the distance of the Three Peaks, to raise money for Claire House, as we know first-hand why it's so important," shares Joanne.
"My little boy, Jacob, was diagnosed with a brain tumour a week after his third birthday in May 2019.  It was removed but eight weeks later it returned, and he was diagnosed with glioblastoma multiform grade 4, an aggressive form of brain cancer.
"We tried chemo and radiotherapy but in October they told us there was nothing more they could do.
"For the next six weeks, Claire House helped us make so many memories with him, from fun craft sessions, to keepsakes like canvases, vases and jewellery – all with Jacob's touch to them. When he took too poorly, they helped us every day to care for him at home instead of having to go into a hospice.
"The nurses also gave us silk pillowcases for Jacob's comfort, and it made such a difference to him. We have since donated silk pillowcases and sheets to the hospice, so that other families can use them.
"Jacob passed away 9th December 2019. Exactly seven months from his first diagnosis.
"Even now Claire House continues to help us as a family, from checking in with us, to giving sibling support and weekly counselling sessions to our nine-year-old daughter, Mia.
"Without Claire House we couldn't have spent Jacob's last days as a family and for that we will be forever grateful. So far we have raised £1,922 and are just glad to be able to give something back."
Thank you so much to Joanne and her family.
You can also take part in the charity's virtual fitness challenge – 100ks of Summer.