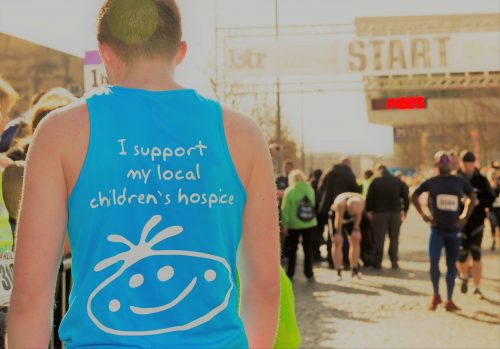 The first month of 2019 is nearly over – where is the year going?
As Claire House embarks on its 21st year, we are always looking at ways more supporters in the community can get involved with the hospice.
We are fortunate to have thousands of amazing supporters from all across the region and we cannot thank them enough for the dedication they show to Claire House.
Have you been thinking of ways you can get involved with the charity? Is this part of your new year new you?
Donate to Help Us Reach Every Child that Needs Claire House
Where you want to do a single donation or set up to regularly donate, it all makes a huge difference to the children and families we support. No amount is too small and you can continue the year knowing your contribution is helping Claire House to create wonderful experiences and bring a sense of normality to family life.
Why Not Tackle a New Challenge?
We know how many people have ambitions for the year ahead and at Claire House we have a number of events and challenges which people can take on – another one of the bucket list perhaps?
From taking on the London to Paris cycle, abseiling down Liverpool Cathedral or taking on your first half marathon, there are all types of challenges to suit every type of supporter.
Thinking of Fundraising?
Fundraising is a great way to add something new to your year and a goal to work towards, whether that is the number of people attending your event or the amount your baked goods raises.
We have amazing supporters who fundraise for Claire House. From having an own clothes day at work or hosting a charity sports game to giving up something you love or holding a bake sale, no fundraising idea is unheard off.
If you need some inspiration you can visit the Claire House Facebook page to see what others have done to fundraise or JustGiving  have a number of ideas to inspire you.
Use your Time to Volunteer?
At Claire House we have over 47 different volunteer roles across the hospice, our shops and in fundraising. If you want to volunteer, whether that is serving customers in our shops, handing out medals at our events or helping in the hospice itself, you will be helping Claire House to achieve our dream of reaching every child and family that needs us.
> Take a look at the different volunteer roles at Claire House.