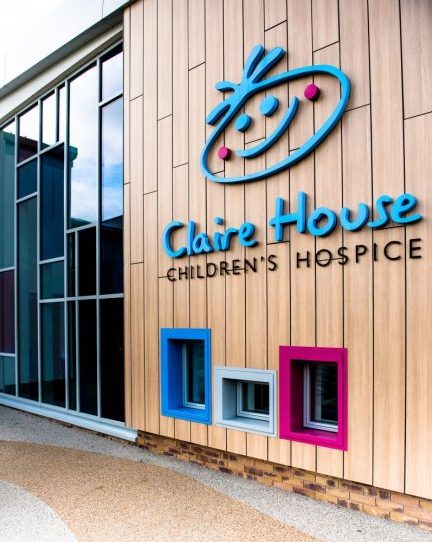 At Claire House Children's Hospice we do tough work. We do exactly what is says on the tin – we support dying children, and their families, at some of the most difficult times of their lives. But we have fun too – fun is one of our values. Just because life can be serious, doesn't mean we have to take ourselves too seriously. We also do our best to support our staff to live happy and healthy lives – and here are some tips and tricks to start the year.
We all see the world differently, so what wellbeing means to each of us will differ. But let's take it to mean "the state of feeling healthy and happy" just to keep things simple.
Getting to Know Our People
Creating a culture that helps people to feel healthy and happy is hard, no matter where you work. And whilst we have a number of initiatives at Claire House, like a choir, complementary therapies, flexible working and wellbeing taster days, it all starts with us as individuals. So we get to know our people.
This helps us to focus on what makes the most difference to each of our team: This might mean a stand-up desk; flexible working so the kids can be picked up from school; employing managers with great people skills; working from home (or Bean, our favourite coffee shop) or training and development. It's important to remember that we're all different so a one-size fits all approach to wellbeing won't work.
Work-life Balance
Hopefully a decent slice of our life is outside of work, so we want to know what other important roles our team has in their lives: Husband? Mum? Friend? Son? Because if these are important, we should encourage our people to find proper time for them, alongside being a stellar accountant or a world-beating nurse.
Prioritising Mental Health
Wellbeing is often thought of as the gym, yoga, a diet, or a good night's sleep. But we also encourage our team to prioritise their mental health – to take time for whatever makes their hearts sing and maybe learn something new (how about that new podcast you've been meaning to listen to or joining our choir?). Our spirit is just as important as our body.
Recently I've practiced being grateful. I write down 3 things I'm grateful for every morning. Maybe one of my kids made me proud, the sunrise was pretty cool, or my morning cup of coffee really hit the spot. It doesn't need to be grand, but being simply being grateful re-wires your brain for positivity and helps you to live more in the present.
So, when we've had a bad day at Claire House, and there are a few as you'd expect, we hope that by supporting our people to take their personal health and happiness seriously, we're just a little bit more able to bounce back and deal with life's challenges – both in and outside work – and our talented team are able to be at their very best for the children and families we support.
Written by David Pastor, CEO at Claire House Children's Hospice