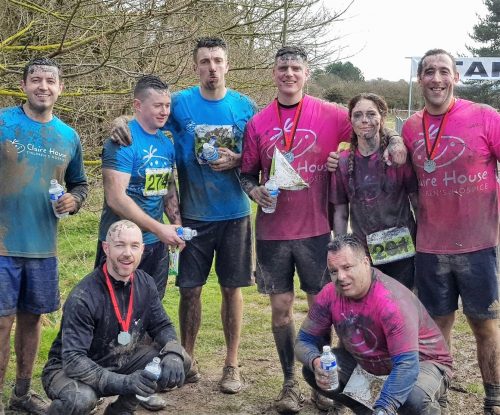 Claire House are the Official Charity of Chain Runner, a unique race set in Wirral Country Park, Thursaston, involving mud, sand, crazy obstacles, plus, you'll be chained together to your team mates! Chain Runner can be completed either as part of a team or as an individual.
Register yourself for the event now at www.chain-runner.co.uk/ and there will be an option to take part for Claire House, or enquire below for more information about the event and how to sign up.
We will send you a Fundraising Pack, which will include your running vest, sponsorship forms and information about Claire House.
The Claire House Events Team will be here every step of the way to support you as you train and fundraise for Chain Runner.
Venue
Wirral Country Park, Thurstaston