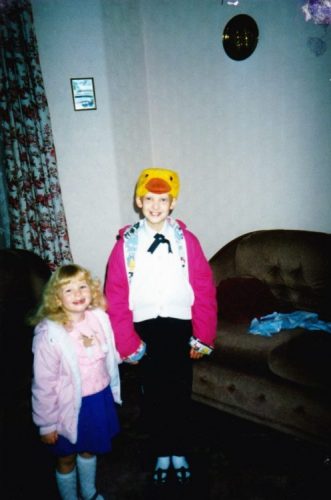 In 2019, Claire House are celebrating Claire Cain's 40th birthday and on Friday 12th July, you can support your local children's hospice by taking part in Funny Hat Day at work, in school or as part of a group. Simply wear a funny hat and donate or fundraise as a group towards Claire House Children's Hospice.
Claire Cain is the inspiration behind Claire House, and when she was going through chemotherapy and losing her hair, she would wear funny hats to share her sense of humour. Claire lost her sight in one eye, her hair and most of her teeth, but kept on smiling and laughing, remaining happy and positive throughout. Not only did her family raise the funds to build and open the hospice in Claire's memory, but it is Claire's outlook on life that also remains as a key value throughout the hospice.
Funny Hat Day is a great, simple way to support Claire House on Claire's 40th birthday and help local children that need the care of the hospice today. The crazier the hat, the better! Plus we'd love to see your Funny Hat Day photos; please tweet them to @ClaireHouse!
For more information and to let us know that you are taking part in Funny Hat Day, please complete the form below.