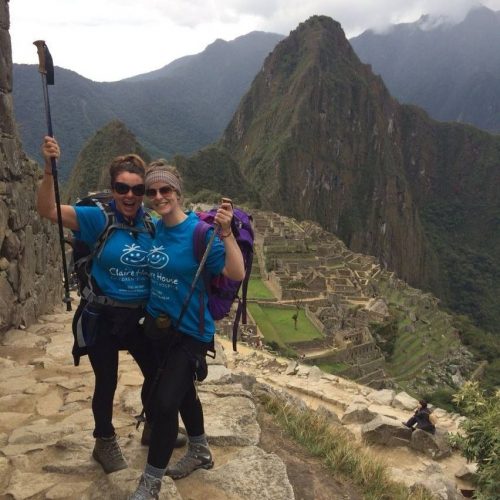 Conquer the one and only Inca Trail to Machu Picchu for Claire House – the world's most important archaeological find and one of the New Seven Wonders of the World!
On this classic 5 day Inca Trail you'll hike 52 km over 3 high mountain passes – the highest being 4,200m. All that hard work will be more than worth it upon witnessing the sight of Machu Picchu through the Sun Gate, complete with breathtaking views across the Andes.
Take on this once in a lifetime trek for your local children's hospice.
You can read more about this challenge here.
There are 2 payment/fundraising options for this challenge:
Option A – Minimum Sponsorship
Registration Fee £349 + Min Sponsorship £3400. Airport Tax and Fuel Surcharge Contribution: £250
If you take on this challenge for Claire House, we'll be here to help support you throughout your fundraising with materials, advice and fundraising tips!
Option B – Self-funding
Registration Fee £349 + Self Funding £1700. Airport Tax and Fuel Surcharge Contribution: £250
On this option there's no minimum sponsorship target, you can just raise as much as you can for Claire House and we'll be there to support you along the way!
If you can't make these dates don't worry. You can see other available challenge dates here.
Register Here