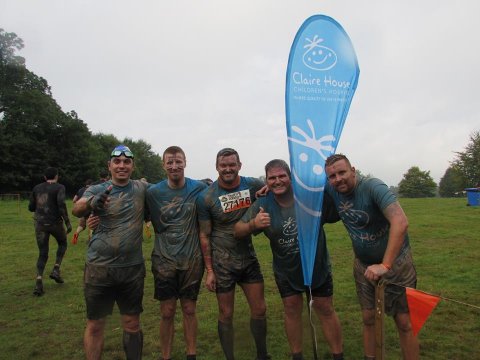 Tough Mudder fever has been sweeping the nation. 10 – 12 miles, 20+ obstacles. Are you tough enough? Join the Claire House team at one of the toughest events on the planet!
We can buy your place in Tough Mudder so you can challenge yourself for free! We ask that you pledge to raise a minimum of £250* for Claire House in return.
Not quite ready for the Full Tough Mudder? Try Tough Mudder Half! Take on this 5 mile course with 13 obstacles. We can buy your place if you pledge to raise £200* for Claire House.
Please see event terms and conditions HERE
No Registration Fee
Minimum sponsorship from £200*
*Minimum sponsorship increases in line with Tough Mudder's online entry fee.
Register Here
Saturday 8 September 2018 to Sunday 9 September 2018