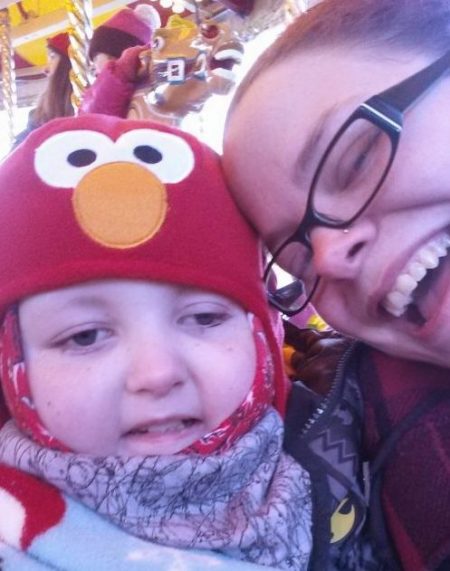 "Claire House made our last Christmas with Ewan so special."
Mum Katy explains how the children's hospice helped her at the worst of times.
In January 2015, I lost my loving, clever and Lego-obsessed little boy Ewan to a brain tumour. It was just a couple of weeks after spending his last Christmas at Claire House Children's Hospice.
Losing a child is something that no family should have to deal with on their own. That's why Claire House is such an important place.
The staff understood what I was going through, but they also knew what a difficult and confusing time it was for my daughter Niamh, who was only four at the time. She joined in with the activities and events at the hospice, which helped to make a difficult part of her life a little easier.
People think you go to a hospice to die, but at Claire House you live.
At Christmas Claire House is a truly magical place. There's always plenty of twinkling lights, decorations and festive cheer. I've got a precious video from 2013 of Ewan looking up at Santa in wonder, as he explained how he'd travelled to the hospice that day from the North Pole without his reindeer.
We celebrated Christmas at the hospice and brought in the New Year, making as many happy memories together as possible. But we were only able to do that thanks to the Claire House team. They took care of absolutely everything, which meant that we could spend as much time as possible with Ewan, without the strains of day-to-day life getting in the way.
There was no escaping the fact that we were close to the end that Christmas, so the nurses helped us decorate Ewan's room at the hospice. With shelves full of Christmas presents, teddies and Lego, Ewan could well have been in his own bedroom. To this day, I believe that Ewan chose for Claire House to be the place he passed away as he was on a planned stay and just never went home.
Whatever you can give will help them care for seriously ill children, parents and siblings like Niamh. I know how much your support is valued by all the families who need Claire House, so please send a Christmas gift today if you can.