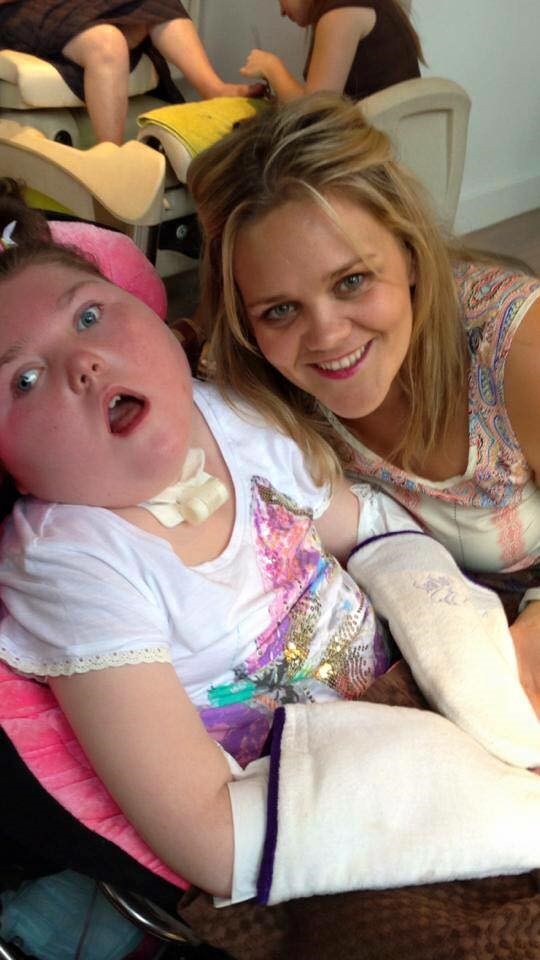 "We may only have hours left with our child"
"We may only have hours left with our child"
Claire House parent trustee, Hayley Smallman, shares the heart-breaking story of what it is like to live with a terminally ill child and why she supports the charity's appeal to reach every dying child.
Over the last year we have lived in critical care and come within days of losing our daughter, Holly, to a condition we have no control over. Her brain and her body were closing down and the enormity of the situation was so far from any reality you could ever imagine.
To see our daughter lying there and think, 'We may only have hours left with our child,' is the most overwhelming frightening experience any parent will ever have to face.
The feeling of not being able to make your child better is beyond heart-breaking. Your world crumbles around you without a word of warning and you have no control to stop it.
I kept thinking how can I even breath let alone live without my little girl? The crushing feeling of despair in my chest is a feeling I will never forget.
My daughter is my world. I am her mum I'm meant to be the maternal force to keep her safe but sometimes the decisions that we have to make are so emotionally overwhelming you struggle to find the strength.
At certain points you feel so alone even with your closest family besides you. I would pick up the phone to Claire House and just cry and cry until my eyes had run out of tears.
Sometimes there are no words to begin to explain the feeling of a desperate mum with the strongest desire to keep her child alive but inside she knows that with all the will in the world she just can't do it.
I support Claire House's appeal as I know just how hard it is being a parent facing the worst thing imaginable. There are more families out there who need help, so please help reach Every Dying Child.