If you enjoy meeting new people and are looking for a way to fit volunteering around your busy schedule, one of our fundraising roles might be exactly what you're looking for. By donating just a few hours of your time, you'll help to make a huge difference to so many children and families!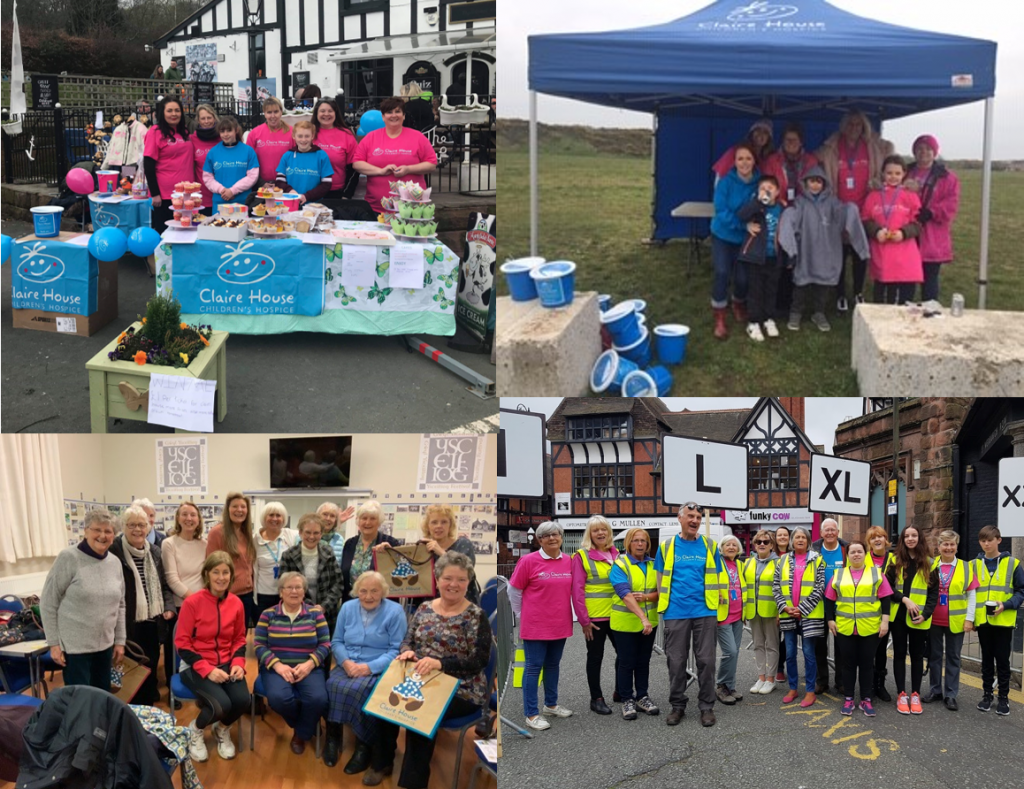 Event Volunteer
We're always looking for volunteers to help at our local fundraising events. From Santa Dash to dogs shows, cake sales and bucket collections, there's plenty of exciting opportunities to choose from and, with a fantastic atmosphere guaranteed, we'll make sure you'll have a great time volunteering with us!
Tasks can include helping with registration duties, handing out medals/water/goody bags, cheering on Claire House supporters and selling merchandise. We also have lots of smaller community events which you can volunteer at – including serving refreshments at garden parties or running a tombola at craft fairs.
At the heart of your local community, you'll proudly represent Claire House and raise vital funds and awareness. Your support will help to ensure that we can be there for every child and family that needs us.
This role is open to all – whether you're looking to volunteer individually, as part of a group or together as a family. We welcome everyone to join our amazing team! No long-term commitment is needed, just volunteer as and when you're free and have a great time doing it.
Please get in touch at volunteering@clairehouse.org.uk or call 0151 343 0883 for more information about upcoming events. 
Volunteer Speaker
As a local charity, we love being out in the community, thanking supporters face to face and inspiring people to donate or fundraise. We're regularly invited to attend group events/meetings to speak about Claire House, accept cheques, show presentations, share fundraising ideas and to say a huge thank you for their ongoing support.
Without our Volunteer Speakers it would be impossible for us to do this! They're a vital part of our Claire House Family and are the face of our charity in the local community. Who better to tell people about the amazing work we do than them?
We're looking for volunteers who are confident and have excellent communication skills. So, if you're a friendly and personable team player who likes to use their own initiative this may be the perfect role for you!
Volunteer Collection Box Team Member
In this role, you'd be at the heart of your local community, raising awareness of who we are and visiting local businesses to collect much needed funds on our behalf. By dropping off and picking up collection boxes and thanking our generous supporters, you'll be a vital part of our fundraising team and help us to reach out to more children and families who need our support.
This is a lovely flexible role which is easy to fit around your own schedule and can be done on your own or as part of a team. We also have Team Leader roles available too.