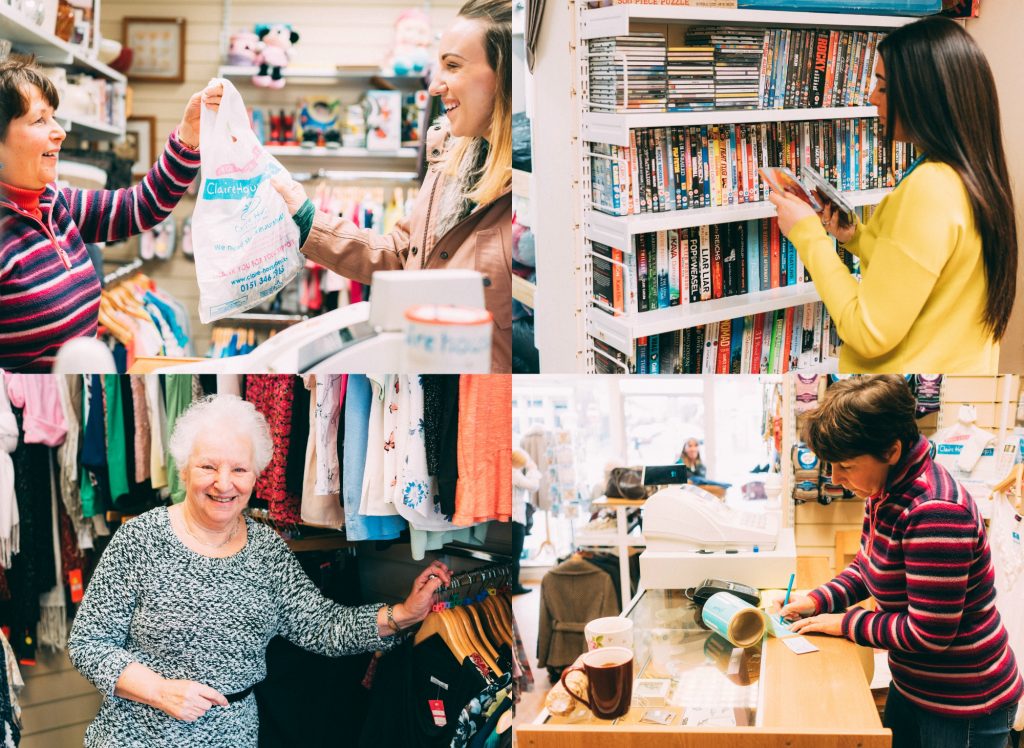 Over 550 Retail Assistants volunteer in our shops – helping to raise vital funds to support our children and families. Not only that but our shop volunteers also act as the face of Claire House in their local community, raising awareness of our charity and they are often the first point of contact for supporters. 
From sorting through donations to serving customers on the till to creating window displays, there's plenty of fun things to do. It's a great role if you're looking to gain experience and skills or build your CV. You could even gain an NVQ (Retail, Customer Service and/or Team Leading) whilst volunteering!
We're always looking for more volunteers to join our wonderful team!  So, if you're a friendly, trustworthy and reliable person looking for a flexible role at the heart of your local community, it might be perfect for you.
Wondering where your nearest shop is? Find out here using our shop locator.