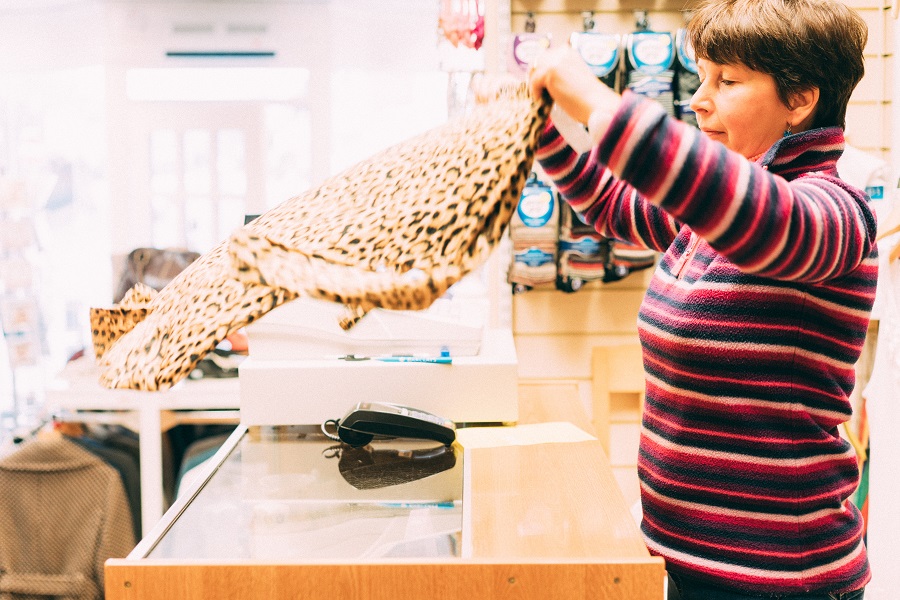 Are you a keen window shopper with a feel for what works? Do you have an eye for design? Your eye-catching windows and inviting in-store displays could be just what we need!
Help show off our donated stock at our Hunts Cross and Liscard shops. We'll ask you to make use of the clothes, accessories and other goods at your disposal to devise eye-catching visual displays that create a welcoming and inviting atmosphere which will entice customers into the shop. And with an ever-changing range of stock, there'll always be something new to inspire you!
At busy times – and more often if you wish – we may also ask you to help with other vital tasks within the store; from steaming clothes to manning the shop floor or taking a turn on the till.
This is a varied, flexible role with great opportunities for volunteers to really develop. Your creativity and eye for design will be the main requirements of this role. However, it will be helpful if you are also:
Friendly and outgoing; able to welcome people into the shop and talk warmly and enthusiastically about Claire House and our stock.
A team player; running a shop is a team effort and depends on good relationships and cooperation
Flexible and adaptable; willing to take on new challenges, if required
Willing to learn about Claire House; Our shops are invaluable in raising awareness for our work so we'll be relying on you to encourage people to support us.
We're looking for volunteers in both of our lovely shops, so just let us know which location would be best for you!