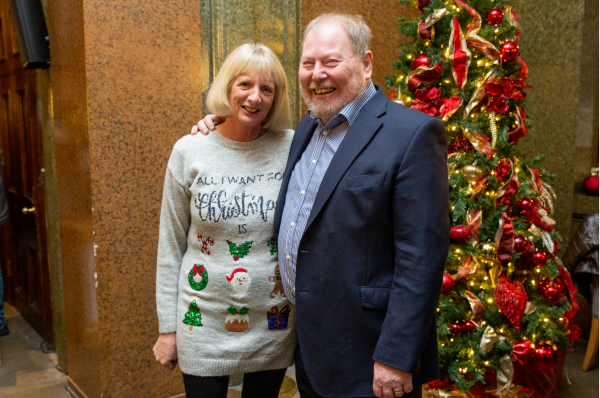 Claire House held their annual Christmas Concert in the Concert Room at St George's Hall, Liverpool on Monday 16th December, hosted once again by BBC Radio Merseyside's Roger Phillips and sponsored by DSG Chartered Accountants.
The evening began with a welcome by Chris Cain, who's daughter Claire was the inspiration behind Claire House. It was a fitting way to end the year after the Cain family and their friends had fundraised throughout 2019 to celebrate Claire's 40th birthday in July, raising over £80,000 in her memory.
Chris also introduced the New Brighton Primary School Choir, which Claire Cain had sang in herself over 30 years ago.
Following the New Brighton Primary School, the crowd were entertained by the Vale of Clwyd Singers, Allerton Brass, Bronze Carillon hand bells and the Liverpool Mozart Choir, before a full sing-a-long of festive classics such as Hark the Herald.
Over £11,000 was raised on the night for Claire House.
Event Fundraiser Rachel Handley said: "It's a special time of year and Claire House is a special place, so it is so lovely that hundreds of people came to St George's Hall to enjoy our annual Christmas Concert. It was a spectacular show and we are so grateful to everyone for their support, raising money so that we can continue to be there for local families in the community this winter.
We are so grateful to Roger Phillips, Chris Cain, DSG Chartered Accountants, all of the wonderful performers, and especially to Bells Lewers who helps Claire House to organize this very special event."