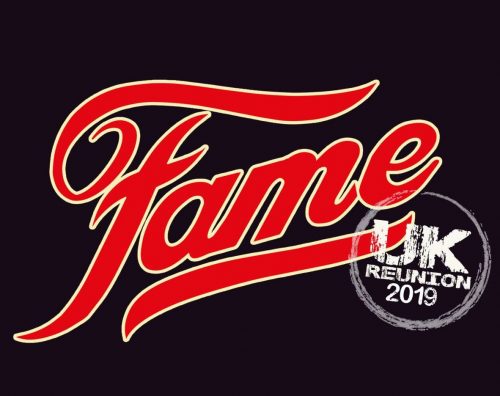 The original cast of the TV series 'Fame' will reunite for the first time on a UK stage in 35 years! 
The reunion is initiated and produced by fans as a charity event to benefit Claire House Children's Hospice, who supports children and families across the Wirral, Liverpool, Cheshire and North Wales. 
The shows will be performed on 5th & 6th May 2019 in the Auditorium at the M&S Bank Arena Liverpool. If this wasn't enough, there will also be a 'Fame' convention that will run alongside the concerts to celebrate and reconnect with all the magic the show brought to fans over the years.
The reunion will see the cast performing a selection of the favourite songs from the smash hit series, along with new and original material. Performers from LMA (as seen on the X Factor) will be backing the show.
The Fame UK Reunion concerts will feature no less than eight original cast members of the Fame TV series: Erica Gimpel (Coco), Valerie Landsburg (Doris), Lee Curreri (Bruno), Carlo Imperato (Danny), P.R. Paul (Montgomery), Cynthia Gibb (Holly), Nia Peeples (Nicole) and Jesse Borrego (Jesse). The cast is brought together by life long fan Sue Hinds who, with a team of volunteers, is producing the show in aid of the Claire House Children's Hospice.
The Kids from Fame are one of the biggest pop acts from the 1980's, emerging from the immensely popular television series. The show ran for six seasons and five television soundtrack albums were released.
Get Tickets to Fame UK Reunion
You can get tickets for the concert, including special VIP packages, here – Fame UK Reunion Tickets
The VIP packages range in prices and consist of exclusive meet & greets, attending rehearsals and even enjoying dinner with the cast.
Both the Sunday 5th and Monday 6th May shows are selling out fast!