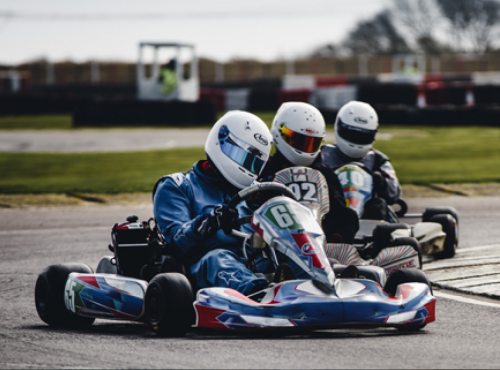 Do you have the next Lewis Hamilton within your ranks? Do you see yourself as somewhat of a speed machine?
Or perhaps, you just want have a bit of friendly fun and competition with your friends?
How about at the same time, you can be raising money for your local children's hospice!
If so, you can sign up to take part in the CHARITY KARTING GRAND PRIX.
Claire House supporter, Lucy, has organsied a night of karting at TeamSport Go Karting Liverpool on Tuesday 2nd April to raise money for Claire House Children's Hospice.
With races starting at 8pm, all teams must be at the track by 7:20pm.
It is £160 per team, with each team deciding the number of participants.
For more details, please contact High Performance Consultancy on 0844 800 5932 or email Lucy on lucy@highperformanceconsultancy.com.
Good luck to all racers!