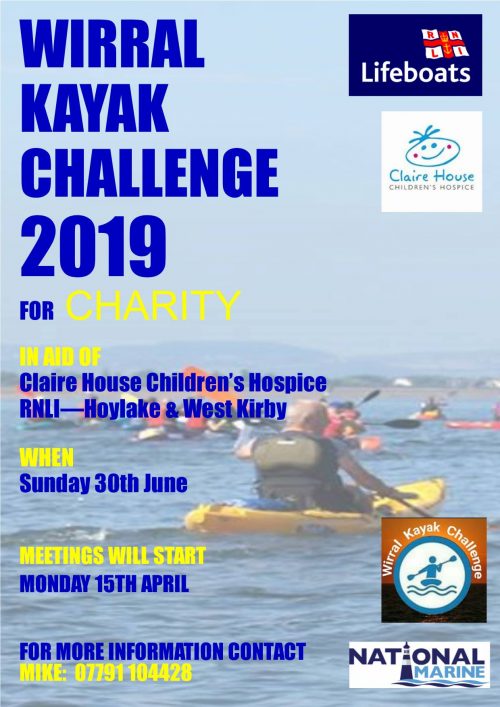 The Wirral Kayak Challenge is taking place for the seventh year running on Sunday 30 June 2019.
Organised by local kayaker Mike Dudley and his wife Gill, the kayak challenge has taken place every summer since 2012, raising around £20,000 for Claire House since it started.
The kayak challenge starts at Harrison Drive in New Brighton and follows the Wirral coastline around to Thursaston, stopping at Hilbre Island on the way.
The National Marine Safety boats and crew are with the kayakers all the way, and at the end, there's a BBQ and live music at Dee Sailing Club.
In 2018, 88 people took part in the kayak challenge, and this year, Mike is aiming to have over one hundred people sign up to take part this summer.
This year, the Wirral Kayak Challenge is supporting Claire House and the RNLI – Hoylake & West Kirby.
It is £25 to register, and you can do so by contacting Mike on 07791104428 or search Wirral Kayak Challenge on Facebook.
Good luck to everyone taking part!