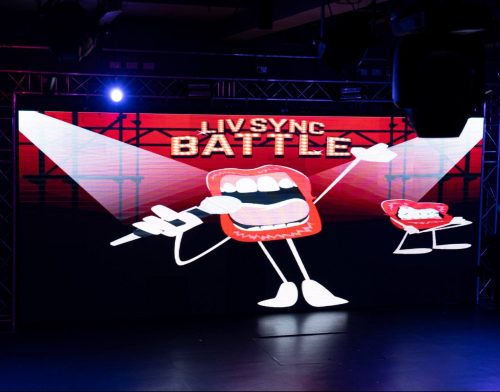 How many times have you caught yourself belting out your favourite song?
Liv Sync Battle are holding their next battle at Camp & Furnace in aid of Claire House Children's Hospice.
Taking place on Wednesday 17th July, the event will see a number acts take to the stage to lip sing their favourite song.
Liv Sync Battle needs 10 acts – whether that is individuals or groups – who will receive rehearsal opportunities, professional choreography and backing dancers.
On the night, each act will perform and then audience will vote for their winner.
Each of the contestants will be raising a minimum amount in sponsorship:
Individuals: raise at least £250 and sell 20 tickets
Groups: raise at least £400 and sell 20 tickets, plus an additional 10 per group member
These tickets for supporters, could play a key part in helping the act to get the most votes.
Don't worry, you do not have to be able to sing to take part. It is all about your lip singing!
Interested?
Please get in touch with Cora in our fundraising team by calling 0151 343 0883 or emailing cora.shafto@clairehouse.org.uk.