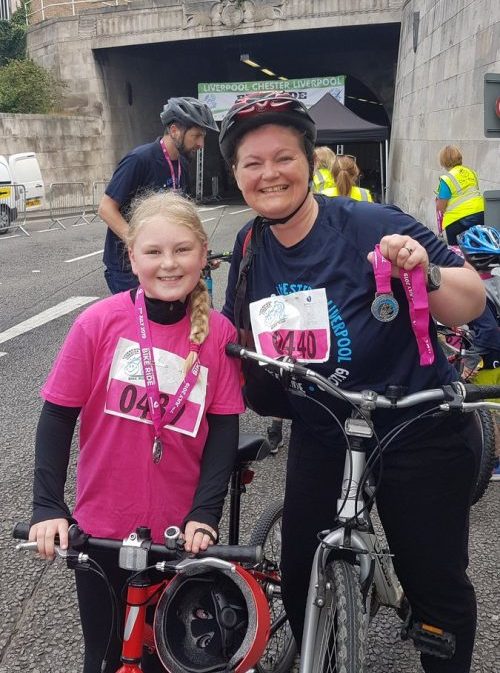 For the 26th annual year, the Liverpool Chester Bike Ride took place on Sunday 7th July, with over 2,000 people cycling on a variety of routes, ranging from 5 to 100 miles.
For the ninth year running, Claire House were the Official Charity of the event. Claire House volunteers were stationed on both finish lines in Liverpool and Chester to welcome cyclists home and give them their medals.
The Claire House mascot, Claire Bear, even attended to start the Family Tunnel Ride, where children cycled 5 miles through the traffic-free Birkenhead Tunnel.
One of the cyclists who completed the Family Tunnel Ride was Anya, who raised over £300 for Claire House!
Well done and thank you to everyone who cycled and supported Claire House!