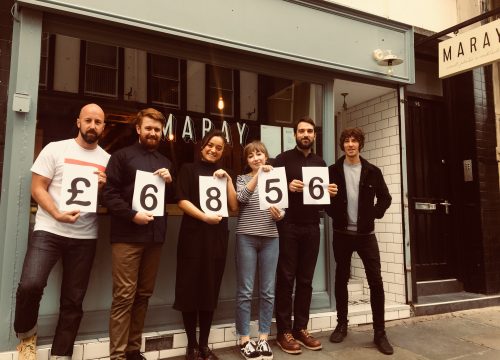 Today Liverpool restaurant company Maray are paying for a day of care at Claire House Children's Hospice.
The hospice would like to say 'thank you' to the staff and customers of Maray for supporting Claire House with their £1 on the Bill campaign.
Both restaurants on Allerton Road and Bold St in Liverpool added a discretionary £1 to the bill of their customers which also built great awareness for the hospice.
Dom Jones, Co-Founder of Maray says "Huge thank you to all of our guests that have helped us raise £6,856 for Claire House! This will pay for an entire day of activities for children and their families at Claire House."