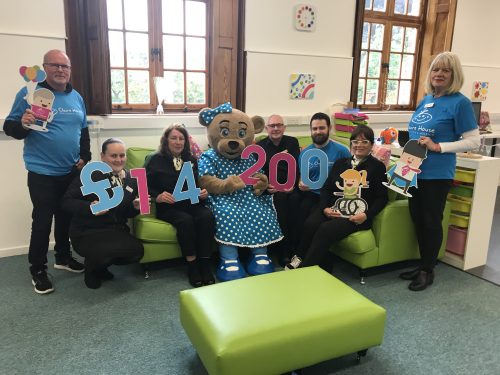 Over the past twelve months, Marks & Spencer Aintree have been supporting Claire House and have raised an impressive £14,200.
Their fundraising has taken many shapes and sizes to help their local children's hospice.
They have held a weekly bonus ball of 59 numbers, with a £40 prize. This has generated over £980 over the year.
Their staff have taken on a number of challenges, with one of their husbands riding a bike in store with Claire Bear on hand. There has also been a member of staff who tackled the mountain challenge of Snowdon!
Throughout their year of fundraising, the team at Marks & Spencer Aintree have thought of creative ways to raise money for Claire House. From store raffles and bring & buy sales to customer engagement and bag packing, they have excelled at not only raising money but highlighting awareness of Claire House.
Carla from the Marks & Spencer Aintree, said: "It was lovely working with Claire House over the last twelve months and we only hope that the hospice can continue to thrive."
From everyone at Claire House, we would like to say a massive thank you to the Marks & Spencer Aintree team!