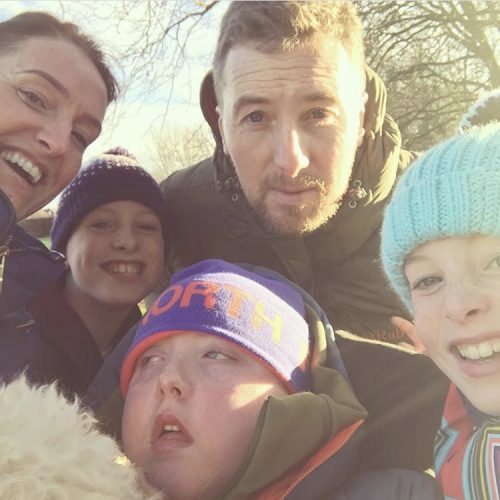 Today, we are remembering Shea Givin on his brother and sister's 11th Birthday. Shea's family have chosen to pay for a full day's care as a thank you for the care and support his brother and sister, Malachy and Maebh received.
Mum Nicki, explains: "Our Sunshine on a rainy day," that's how I would describe Malachy and Maebh. The way they have coped with the things our family have faced makes me so proud. Some people may not deal with what they have had to in a whole lifetime and yet they are never without a smile on their faces.
"This has a lot to do with the help and support we have received from Claire House.
"They would get so excited to stay when Shea was in for respite. They would run wild, drawing, playing in the grounds….usually setting off the alarms because they were too impatient to wait for the staff to switch them off before opening the doors. They loved the light room and most of all getting to have mum & dads full attention whilst Shea was being looked after by the amazing staff. The fab cakes and food was also a bonus.
"The sibling's events are probably their favourite part. Being able to be around other children in similar circumstances to us and seeing them together is priceless. A chance to laugh, play and have fun and not have to explain a thing because the other children just get it.
"Whilst Shea's health was deteriorating last year, Claire House offered support to help them deal with what we were facing and after Shea passed before their birthday last year, staff came to help make memories for them to treasure forever.
"We chose to pay for a day as a thank you from the twins on their 11th Birthday."
Claire House are thinking of Shea and his family and want to say a huge Happy Birthday to Maebh & Malachy!