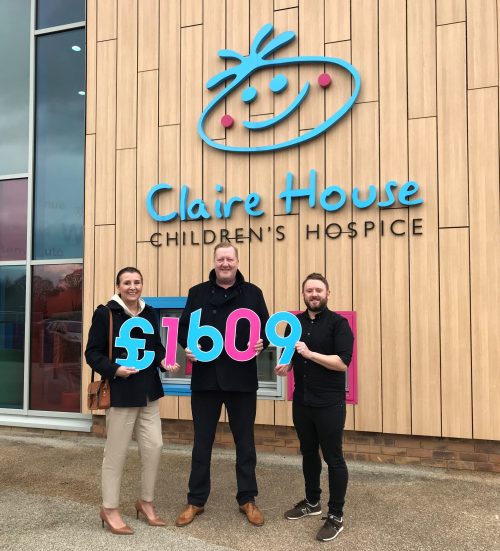 The Mason Family, Neil, Julie and 17-year-old daughter Sophie took part in the Claire House Splash Dash in September, raising an incredible £1,609 for the hospice.
Neil and Julie, from Liverpool, said: "Our daughter Sophie receives amazing care at Claire House and it gives us the chance to recharge our batteries, knowing that she's in safe hands."
The family were running in memory of Sophie's best friend Tia, who also used Claire House. The two friends would plan their stays together, with them being affectionately known as The Cheeky Girls in the hospice.
The Claire House Splash Dash is a 5K colour run in Sefton Park, Liverpool.
Morrison's Utility Services, based in Bootle and where Neil works, also sponsored the family and supported their fundraising for Claire House.