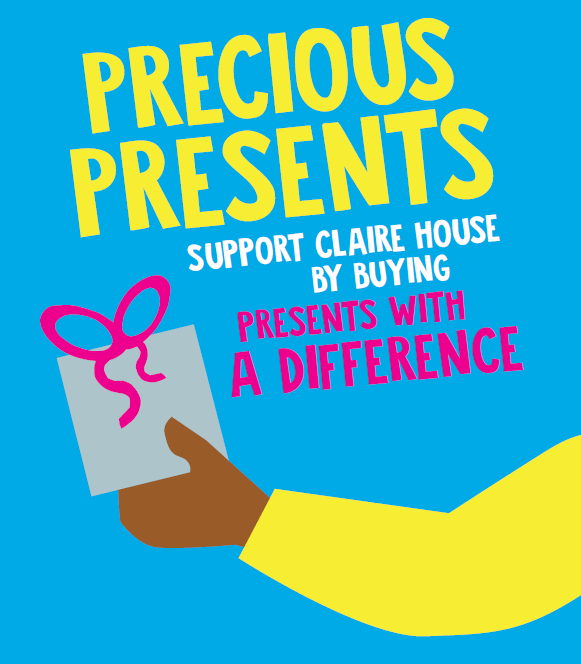 Precious Presents is a perfect way to give to Claire House Children's Hospice as a birthday or Christmas present for a friend or relative, or gift for any occasion.
Rather than spend out on something they don't need, a donation to Claire House would pay:
£10 – Towards a meal for a family in Claire House
£15 – Towards an hour of Holistic therapy
£36 – Towards a Hydro therapy session
£50 – A counselling session
£106 – A day out for upto 8 Claire House children
We will send you a gift card including a token that details the gift you've made. You can then send it to the recipient in time for Christmas, their birthday or the chosen occasion.
To find out more about our Precious Presents, please call 0151 343 0883 or email giving@clairehouse.org.uk