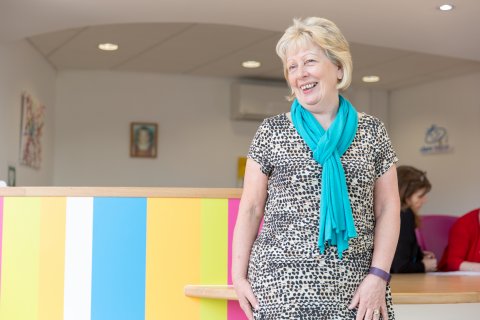 Brenda has worked for Claire House since 2010, joining the hospice as an HR manager before being made Head of People Services.
In addition to her strong background in human resources –  she has previously worked in financial services and retail organisations, managing aspects of HR from strategic programmes to staff development.
She lives in Bebington and can be found filling any free time she has left either on a tennis court or watching from the sidelines!
She says: "It is really satisfying to work for an organisation that is providing much needed quality care and support for children and families and know that in a small way I too am making a difference.
"No two days are the same, and I work with some fantastic people who all share the same desire and drive to reach out to the many more children and families who need us."