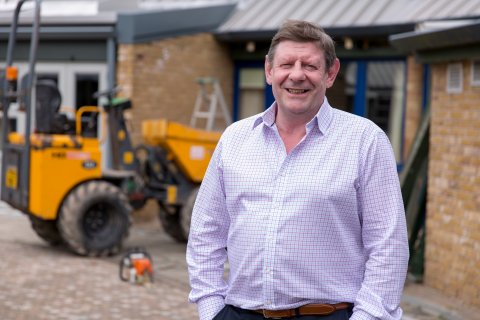 Bruce joined Claire House in January 2013 initially on a two-year contract as the Estates Manager to oversee the refurbishment of all the hospice's bedrooms. He had recently completed a significant project moving the whole of West Cheshire College into two brand new state of the art buildings in Chester and Ellesmere Port.
Bruce left Rock Ferry High School in 1972 and went to work for Cammell Laird Shipbuilders serving his time as an electrical apprentice. Since completing his apprenticeship he has worked in the not-for-profit and charitable sector focusing on the management of facilities, estates and project management.
A Vice President of Wirral Rugby Club, Bruce has also completed the ambition of a lifetime to design and build on his own a four bedroomed house and garage. The project took two years to complete.
Bruce recently became a proud grandfather and looks forward to spending many an hour teaching his grandson plenty of practical skills.