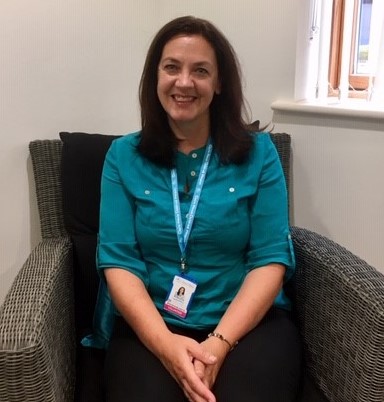 Collette joined Claire House as a Volunteer Counsellor in September 2018.
She was drawn to the role due to her counselling degree and having completed a child loss & bereavement course at Alder Hey Children's Hospital.
After previously working with carers for disabled children through befriending, Collette saw the counselling role at Claire House as an opportunity to learn and improve, while making a difference to the families the hospice supports.
What do you most enjoy about volunteering at Claire House?
"People think when you come to a hospice that it is going to be a sad place, and that really isn't the case. Claire House has such a brilliant vibe with a real positive environment and is filled with lovely people and smiles everywhere."
"In my role as a Volunteer Counsellor, I am fortunate to work with the families which is so rewarding. It is a privilege to be able to see how your work helps to have a positive impact on these families. What truly amazes me is when you speak with some parents, they have taken a devastating experience and channelled it into something else, whether that is taking on a new job or fundraising for the hospice."
What would you say to someone thinking of Volunteering for Claire House?
"You definitely should do it! You see such a change in yourself. Not only are you working with some of the loveliest people, you also know that you are making such a difference to the hospice and the children and families it supports."