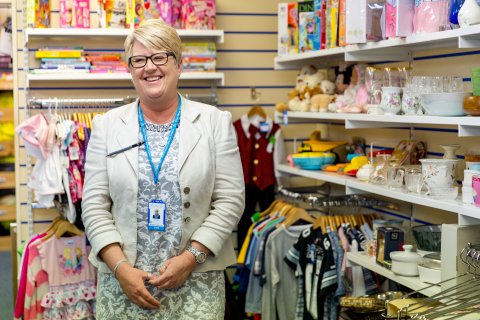 "Running a shop for Claire House is fantastic – you never get two days the same!"
Karen has managed the Claire House Bromborough Shop since 2011 following a long career in retail.
She says: "There are so many great things about working for Claire House. I love my colleagues – I have 25 volunteers who work in the shop – and I learn so much from them all".
Karen oversees and leads the sorting of an enormous turnover of stock, with an average week seeing some 150 bin bags full of clothes, books, DVDs and more handed in to the front desk, on top of the deliveries from the Claire House van drivers.
"Most people who come into the shop have never been to the hospice – we tell them about what a happy place it is".