If  you're getting married, buying your wedding favours from Claire House will help to deliver vital care to the children, young people and families who rely on our services.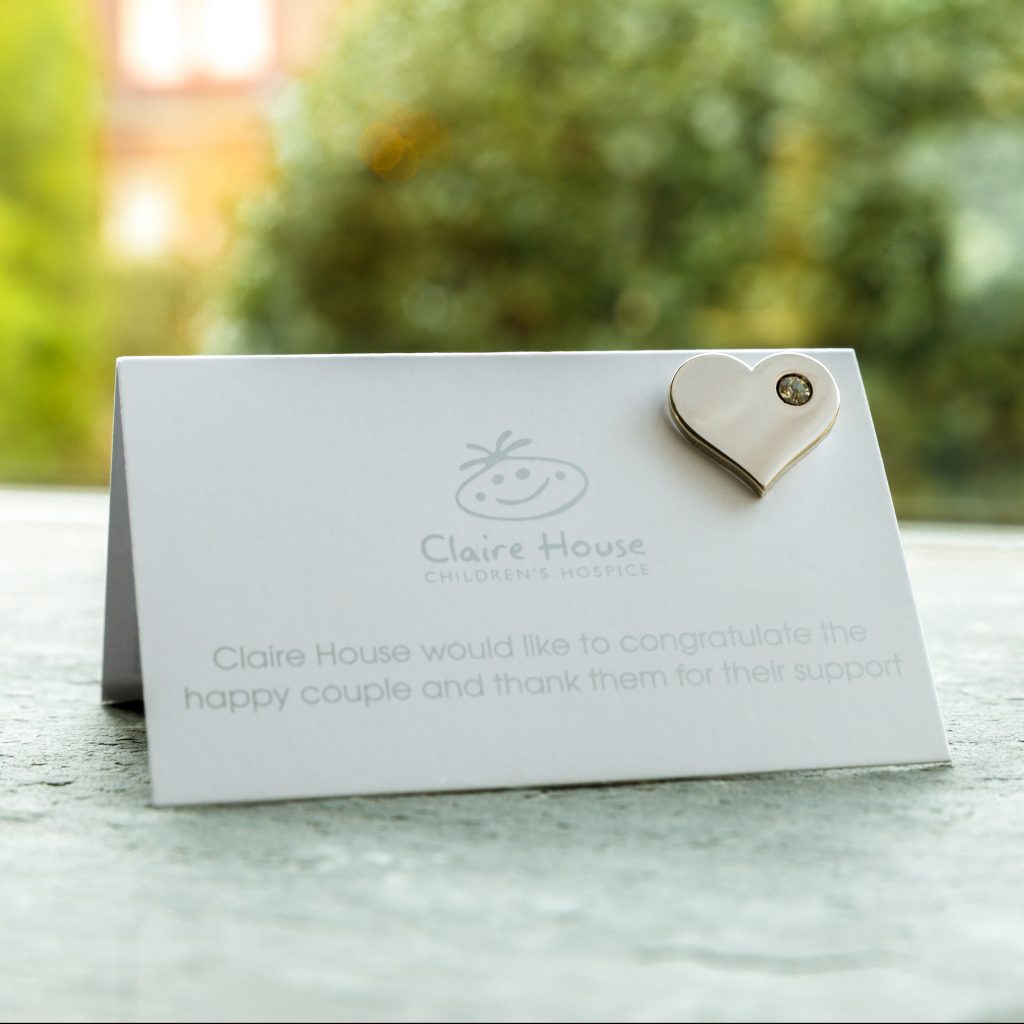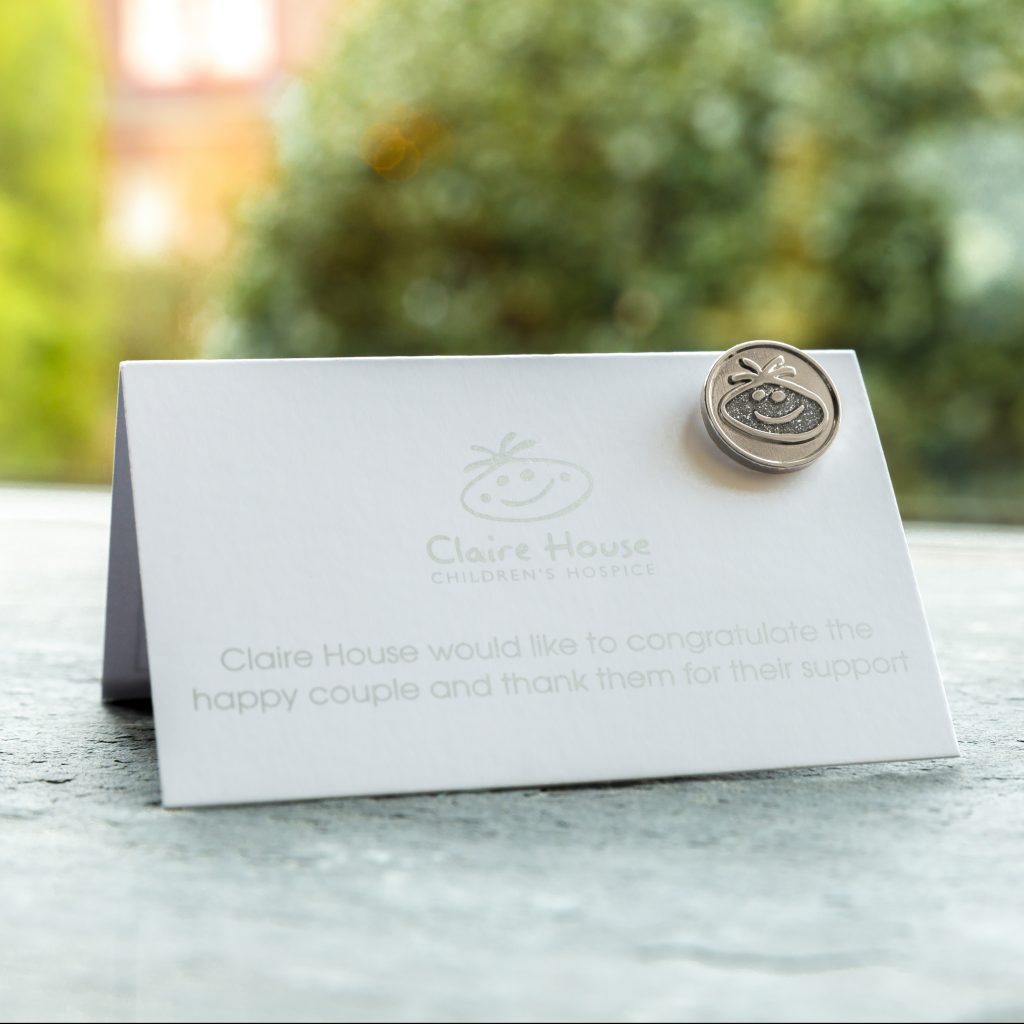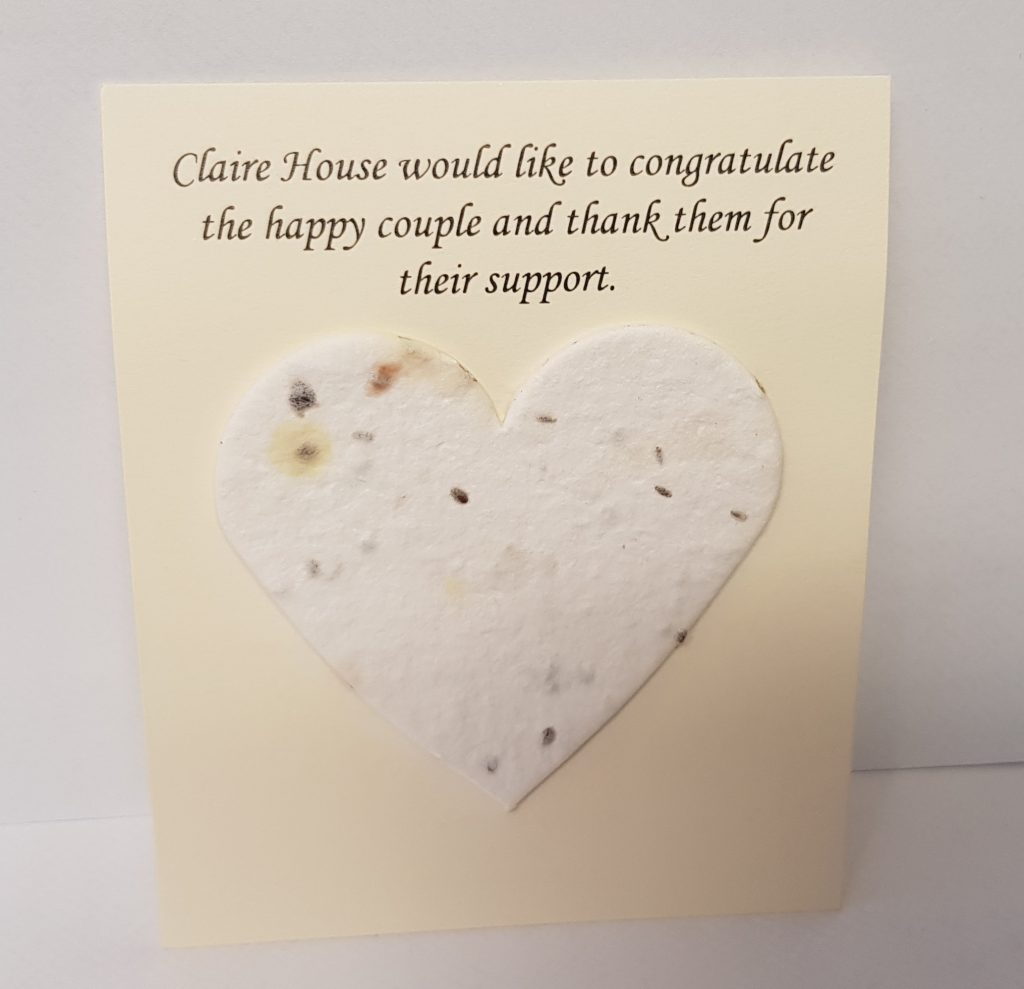 We provide pin badges along with favour cards which could act as place cards. We also have seed tokens – heart-shaped pieces of rice paper embedded with seeds which will grow into wild flowers when planted and remind you of the special day year after year. In addition to these, we offer table cards which sit in the centre of each table and give your guests more information about Claire House.
All of our wedding favours are £1.50 each.
To find out more about our wedding favours, please call 0151 343 0883 or email giving@clairehouse.org.uk
We normally have our favours in stock and ready to order but to avoid disappointment its best to give us 6 weeks' notice.
If you would like to order your wedding favours, please complete the form below.