Our history
When Claire House Children's Hospice opened in December 1998 we were only looking after 10 families. Now we support over 400!
As the team has grown, we have increased our fundraising activities so we can look after more children and we now have 15 shops throughout Wirral, Merseyside, North Wales and Chester.
Our staff range from experienced, highly qualified professionals; nurses, physiotherapists and counsellors to members of the public who help out each week in one of our hugely popular shops.
Whether they're a trustee or a carer, a fundraiser or an administrative assistant, every member of the Claire House team has one thing in common: a passion for improving the lives and making a difference to children and families who need it most.
Claire's story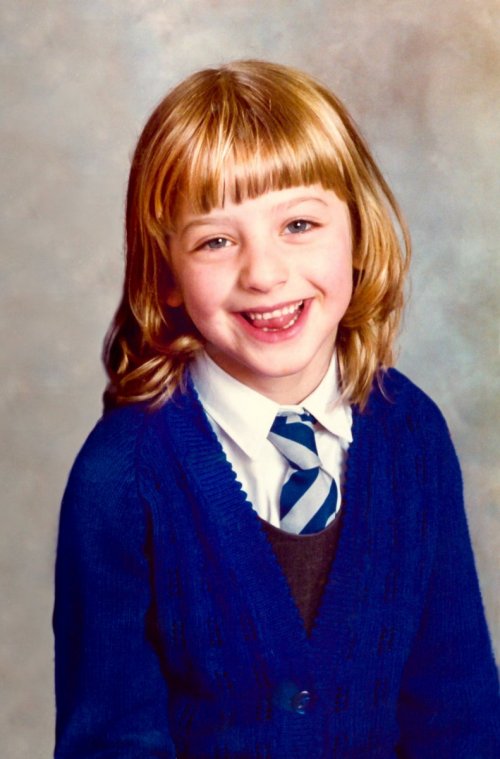 The story of Claire House Children's Hospice is the story of one special little girl named Claire.
Claire Louise Cain was five years old when she moved with mum Christine, dad Bobby and big sister Tracey from Liverpool to the Wirral in 1985. Life was normal; Claire and Tracey, seven, both settled into their new schools and enjoyed going to Brownies together and in October there was another addition to the family when Jennifer was born.
Two years later, with Christine expecting the Cains' fourth child, Claire suddenly became seriously ill and was diagnosed as having a malignant tumour behind her nose and eye.
The family's routine now included regular hospital visits, with Claire refusing to complain despite undergoing months of chemotherapy and radiotherapy treatment.
A very brave girl
Even when she lost the sight in one eye, her hair and most of her teeth, Claire kept on smiling and laughing, and was happy and positive throughout. When Kevin was born in February 1988 Claire was a very proud big sister, enjoying pushing him in his pram and taking her new baby brother to the hospital to show him off to her friends.
Two months later, at Easter, scans showed that Claire's tumour had grown and despite undergoing a new type of chemotherapy, Claire died in hospital in July 1989, just a couple of weeks before her 10th birthday, with her mum and dad at her side.
Claire's final hours led directly to the hospice we know today. With Claire in hospital, the whole family could not be together, as they would have wished; taking Claire home would have meant sacrificing the support they received at the hospital.
The start of a big idea
The determination of the Cain's, and other local families such as Ann and Stephen Robarts and Olwen and Ron Jones, that families of children with serious or terminal illnesses would not face the same impossible decisions led them to set up the first Claire House committee. Their aim was to raise funds to build a much-needed children's hospice for the Wirral.
Bobby and Tracey started the fundraising with a car boot sale which raised £96, the family topping it up to £100 and opening the first Claire House bank account.
In the years that followed, Claire's family and friends organised and took part in fundraising events and dealt with many individuals and groups in the local community from the Brownies to large businesses.
The family's house was filled with merchandise, raffle prizes and anything else that could be used to raise money, and the fundraising team grew to include one paid fundraiser and a clerical worker, who were supported by an expanding team of volunteers inspired by Claire's story.
A lasting legacy
Ten years after Claire's diagnosis, and after many years of planning, committee meetings, fundraising events and location hunting, Claire House opened its doors in December 1998, complete with a bronze plaque designed by Tracey, Jennifer and Kevin.
It is a combination of some of the things that made Claire happy and played a part in her life; music, funny hats, the Mersey Ferry (the last record she bought was Ferry Cross the Mersey), a bucket and spade, Mickey Mouse and much more.
A lasting reminder of Claire, it takes pride of place in the entrance at Claire House and reads "made with love for our sister Claire by Tracey, Jennifer and Kevin".
The last word, though, must go to Christine and Bobby. They say: "This special place gives families a choice, the choice that we never had when our daughter was ill.
"Claire would be very proud to know that her name and her family have spearheaded the campaign that raised the funds to build the first children's hospice in our area. She was an inspiration to all of us who had the honour of knowing her."