Your Will is an opportunity to leave future gifts for the people and causes you care most about.
Whether it be a gift for friends, family or to a charity of your choice. It is a gift that leaves a lasting legacy in your memory.
How a gift in your Will could make a difference?
A gift in your Will can make sure that Claire House is always here for families that need us in the future. It is a special way to continue to support the charity that is close to your heart.
We are very grateful for the support you give us today, but if you decide to include a gift for Claire House in your Will, you can support our future too.
These vital gifts already make a huge difference here at Claire House. 1 in 5 children we care for is funded by gifts in Wills.
The sad fact is, the number of seriously and terminally ill children needing our services is rising every year and by 2030 we're expecting to be caring for around 30% more children. So it's clear we're going to need even more support from our local community in the years ahead.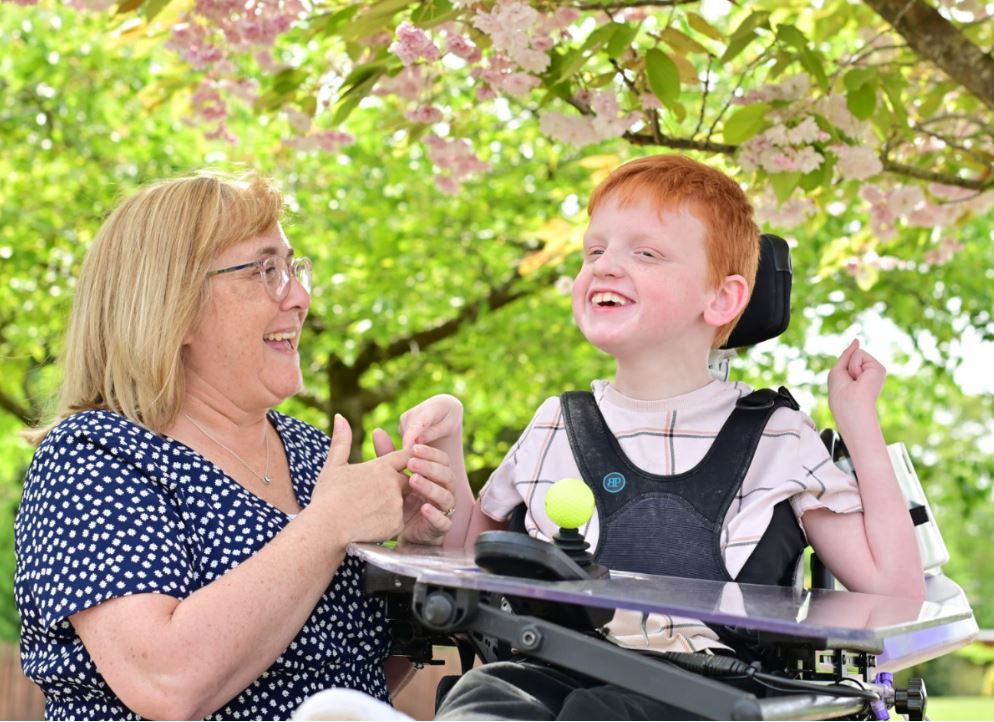 "I've worked at Claire House Children's Hospice for 23 years and I'm so proud to be part of a team that provides 24/7 care for seriously ill children and their families from across the region.
"Our job is to make sure families are able to create wonderful experiences and magical memories together – and the support you kindly give plays a big part in that."
Clare, Palliative Care Nurse Specialist
Leaving a gift in your Will is easier than you may think
Writing your Will or updating it to include a gift to Claire House doesn't have to be complicated or costly, especially if you use our free Will writing service.
Here are a few simple steps for you to consider in your Will writing process and we are always here if you have any questions along the way.
1. Download your FREE Will planner guide
You can download your Will planner guide for FREE. The Will planner is a great first step and can help you prepare for questions a solicitor will ask at your appointment. If you are unsure of any of the questions, please do not worry, your solicitor will be happy to discuss them with you at your appointment.
Consider who you want to put in your Will
Your loved ones will come first in your thoughts, but there may also be friends and charities you want to remember in your Will.
Think about what type of gift you want to leave
You can choose to leave a specified amount of money, known as a pecuniary gift, or a specific item such as a piece of jewellery. You could also choose to leave what's known as a residuary gift, which is a percentage of the remainder of your estate once all of your other wishes for loved ones have been carried out. Residuary gifts are a good choice for many people because they don't devalue over time.
2. Request your FREE Will writing service information pack today
Writing a Will is a very personal decision and it may seem like a lot to think about.  Don't worry if you haven't made all of these decisions yet, a solicitor can help you explore all of your options and make the decisions that are right for you.
As a member of the National Free Wills Network we can offer you the opportunity to have a simple Will written or updated free of charge, through a network of solicitors, local to you, all across the U.K*
Fill in the Contact form to request your FREE Will writing service information pack.

*Terms and Conditions of the Free Will Writing Offer apply. If you choose to take up the free Will writing offer, we will need to share your details with the National Free Wills Network who run the scheme and who will only contact you about making a Will for free. Their privacy policy can found at nationalfreewills.net/privacy-policy
3. Come along to our next Gifts in Wills event
Come along to one of our FREE Will writing events and hear how:
You can have a simple Will written or updated for free
You can protect your loved ones with a valid Will
You can remember the people and causes you care most about
Plus, plenty of tea and cake!
4. Give us a call or complete the Contact form
If you have any questions about making or updating your Will, you can call us confidentially and without any obligation on 0151 343 0883 or fill out our Contact Us form and we will be in touch.
You can also use this form to request your Free Will writing information pack or to let us know your interest in finding out more about leaving a gift in your Will.
Do you have some questions?
 Our frequently asked questions about Will writing and leaving a Gift in your Will could help.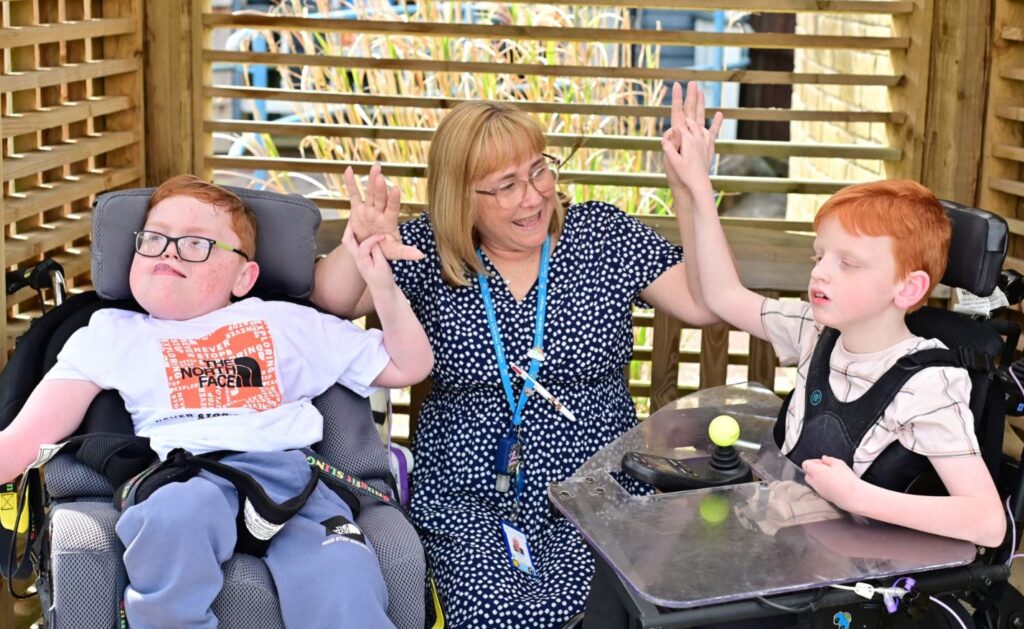 "As a parent it's hard to find the words to describe the difference Claire House makes to us because to us they are just like family, who support, care for and love our boys unconditionally."
Karina, Corey and Parker's mum
Thank You!
However, you choose to support us, through volunteering, giving donations, buying in our shops or leaving a gift in your Will, on behalf of all the children and families that come to Claire House and benefit from your kindness, thank you.
For more information on how we use your data, please refer to the Privacy Notice here.