IMPORTANT: VOLUNTEER RECRUITMENT UPDATE
Claire House would like to take this opportunity to thank all our existing volunteers who have supported the organisation during the COVID-19 pandemic. Each and every one of our volunteers play such a vital role in the day to day running of Claire House and we are so proud and grateful for your support during these difficult times.
Claire House is responding to the Government guidelines on a daily basis. Please find the latest information regarding volunteer recruitment below:
HOSPICE/CARE ROLES – PARTIALLY OPEN Only the hospice roles listed in current opportunities are open and are subject to volunteers complying with strict COVID safety measures in place to protect the vulnerable children and young adults we care for (including regular testing, social distancing and mask wearing)
FUNDRAISING ROLES – OPEN. We are so happy to be planning for Fundraising events again starting later this year. Events are subject to current covid-19 government guidelines. These Events may or may not go ahead depending on restrictions within local areas. Claire House will continue to follow all government guidelines which may or may not result in adjustments within events or cancellation of events. Claire House will continue to follow strict guidelines to ensure the safety of everyone. Events are all being held in outdoor spaces, we encourage everyone to wear face coverings and maintain social distancing. Hand sanitizer will be available and we will review any other requirements closer to each event. Each event will have its usual Health and Safety rules in place, in align with covid-19. For any more information you can contact our events team at Events@clairehouse.org.uk or you can contact someone from volunteering at, volunteering@clairehouse.org.uk
RETAIL ROLES –OPEN. We're so happy to have all of our shops reopen again. We will be following the latest government advice to ensure safety is our number one priority when you come to visit us, such as limiting numbers to allow for social distancing. The availability of volunteer roles will vary depending on each individual shop and its capacity.
REMOTE ROLES – OPEN We are offering some volunteering roles that can be done safely either remotely or in the community.
Please note that, due to the current circumstances, we are unable to offer work experience/placements.
Thank you for your continued help and support at this time. We are really looking forward to a time when we are able to reopen volunteer recruitment safely in all areas.
If you are currently an active volunteer and would like to speak to a member of the Claire House volunteer team, please call 0151 343 0883.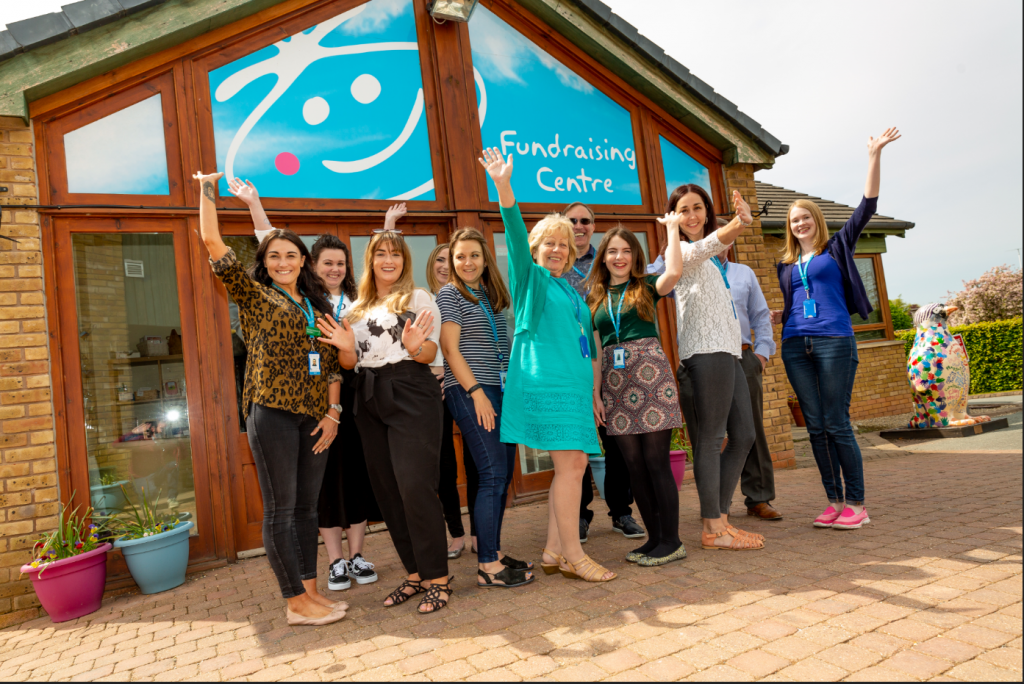 Claire House Children's Hospice simply couldn't exist without the support of volunteers.
By volunteering with Claire House, you'll be joining our team of over 900 dedicated people who give their time freely to help our charity. So, even if you just have a few hours to spare, your time really can make a huge difference.
Each and every volunteer is vital to the care that is provided at Claire House. So, whether it's serving customers in our shops, handing out goody bags at our fundraising events or volunteering within the hospice itself, you'll be helping to achieve our dream of supporting more children and families than ever before.  
Volunteers are recruited for their unique talents and, with over 50 individual volunteer roles on offer across our organisation, we're sure to have something for everyone – no matter what your ability, experience, interests or reason for volunteering.
If you're a business or a community group, we'd also love to hear from you as we offer a variety of projects you can get involved with.
Don't see anything that takes your fancy at the moment? We'd still love to hear from you as we have lots of new and exciting opportunities coming up all the time, both for those interested in long term volunteering or just every once in a while.
Or, if you'd simply like to apply to become a Claire House volunteer and be kept up to date with our latest opportunities, then please fill in an enquiry form or contact our Volunteer Services Team on 0151 343 0883.
Benefits of volunteering at Claire House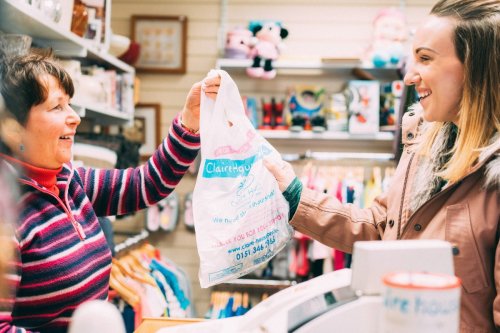 By joining Claire House you become a part of our Claire House Family, and there are many benefits that come along with this, including:
Fun. Claire House is a great place to volunteer. You can meet new friends whilst helping your local charity.
Support. Whilst you volunteer at Claire House you will be supported by both your line manager and a central Volunteer Services team, all of whom are on hand to guide you throughout your volunteer journey.
Events. At Claire House we hold annual coffee mornings where you can meet other volunteers, share experiences and find out what's happening in your charity.
Recognition. Each year we hold a recognition event to celebrate volunteer's outstanding achievements.
Newsletters. Four times a year you'll receive our Volunteer Newsletter. You'll find out what's happening at Claire House along with event information and opportunities, all direct to your mailbox.
Training. Each role at Claire House has a different training requirement. This may involve task based training, or a full training programme including manual handling, infection control and health and safety. All our training programmes are in place to ensure you are comfortable with your role and safe in your volunteering environment.
Experience. Should you volunteer to gain a particular skill, we can work with you to ensure you receive experience that will help you develop your career.
Expenses. It is important to Claire House that volunteers are not prevented from volunteering due to financial constraints, when supporting the charity.  Each volunteer is permitted to claim reasonable expenses incurred through their volunteering duties.
Flexibility. At Claire House we understand that people volunteer outside of their working day or around other priorities. We have a variety of roles and a variety of shifts that may suit individuals.
Diversity and equal opportunities. Claire House values diversity and believes that a mix of backgrounds brings a variety of ideas, perspectives and experiences that will create a productive work environment.