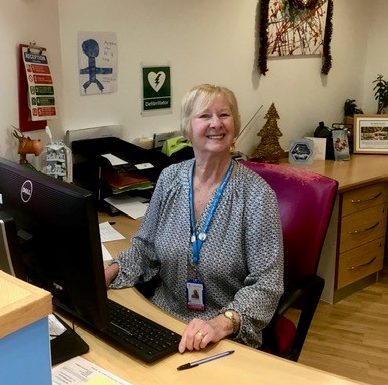 As her retirement drew near, Pat decided to apply as a volunteer at Claire House and joined team as a Hospice Reception Volunteer in 2010.
Previously, she had been involved in fundraising events and had always had a particular interest in the charity.
What do you most enjoy about volunteering at Claire House?
"I feel very lucky that I am a valued member of the Hospice Reception team who all present a friendly, reassuring face to the children and visitors to the hospice. I am also very happy to play my part in making a difference to the number of children who come to Claire House."
What would you say to someone thinking of Volunteering for Claire House?
"As a volunteer I have always been made to feel welcome by everybody involved in the hospice and who are all so grateful for our input. We also get to know what's going on when we receive a copy of the Volunteer Newsletter generated by the Volunteer Team."