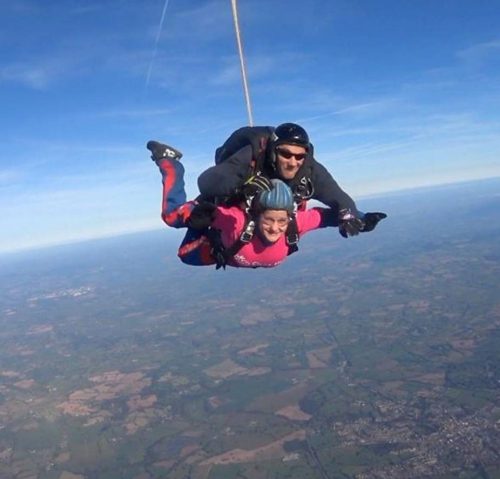 Helen joined Claire House in November 2017 as a Complementary Therapies Volunteer.
Every fortnight Helen offers an evening therapy session for families who use the hospice, fitting this around her day job.
What do you most enjoy about volunteering at Claire House?
"The role is so diverse, I may see a parent who might be going through a difficult time, supporting end of life care for a family or a bereaved parent.  It's a privilege to be able to offer my aromatherapy, reiki and facial reflexology skills to provide some support, relaxation and time out for a person in need.
"I'm also part of the team of volunteer therapists who provide monthly chillout therapies to the staff. This is very popular and we always have a waiting list!
"In September 2018 I took part in a sky dive, which was an amazing experience and raised much needed funds for Claire House!"
What would you say to someone thinking of Volunteering for Claire House?
"I absolutely love being a part of the volunteer complementary therapy team, and we all feel we can help to make a positive difference to the parents."