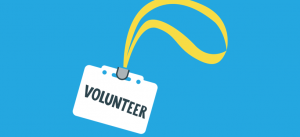 We're all staying home a lot more these days and it can be tricky to keep active. So if you'd like to do something incredible AND get your daily exercise in, you could sign up as a Local Leaflet Volunteer.
Claire House are looking for volunteers who would like to help with delivering some of our leaflets, while you might be taking your daily stroll, or getting those all important steps in.
The role would be ad hoc and very flexible, to fit in around your schedule. You might decide to post some leaflets as a one off, around to your neighboring streets. or you could spread out the deliveries across a week, taking different routes around your local area each time.
We'll tailor each amount of leaflets to suit how many you would like to deliver or the area you'll cover.  The leaflets will range from Volunteering information, to Lottery, to Christmas.
Delivery or collection of the leaflets to your home can be discussed further, upon application, we'll be happy to help. All we ask is that you keep a record of the road/ street names, post codes you are posting at and can share this information with our teams.
If you like the thought of a role while on the go, or maybe you are unable to volunteer in your usual role, due to restrictions and would like to help out in another way. This could be the role for you.