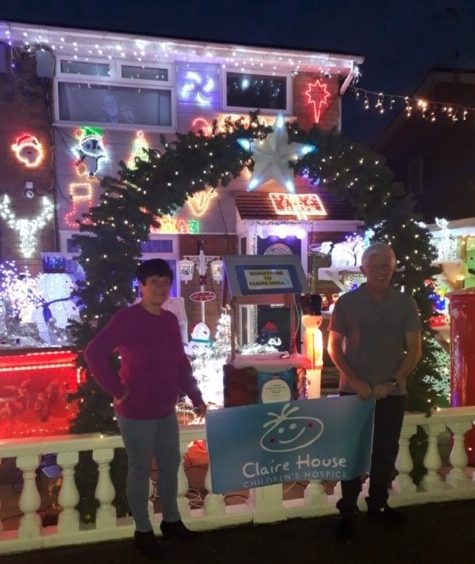 Christmas for many is a magical time. And this can certainly be said for those who live near Ambleside Close in Saughall Massie, Wirral. Venturing into this close, children and big kids of all ages get to enjoy the festiveness at a whole new level.
For the past 14 years, neighbours – started by Karen and Frank Williams – have decked out their homes in Christmas lights to raise money for Claire House Children's Hospice. As a result of the generous supporters who visit to see the extraordinary light display, an impressive £20,000 has been raised in aid of the hospice.
The lights were officially switched on Friday 30th November. Each night at around 6pm visitors are treated to a visit from Santa Claus himself, seated in a hand-made sleigh by Frank.
Keeping the festive goodness going, there is even a post box to allow children to send their letters to Father Christmas. Karen then dedicates the time to respond to each one and get them back to the children.
Speaking about why they have been doing it, Karen said: "It's a great way to spread Christmas cheer, whilst raising money for an amazing charity."
When some of the Claire House team went to visit the close last week, as always they were amazed by the effort Karen, Frank and the neighbours have gone to. Each year, the Claire House team keep an eye out for the newest additions to the Williams' decorations – this year, a polar bear family.
From everyone at Claire House, we want to thank the residents of Ambleside Close for their fantastic efforts and for supporting the hospice.
Merry Christmas!
If you would like to get involved and show your support for Claire House, in whatever way you can/would like to, visit one of the following pages: