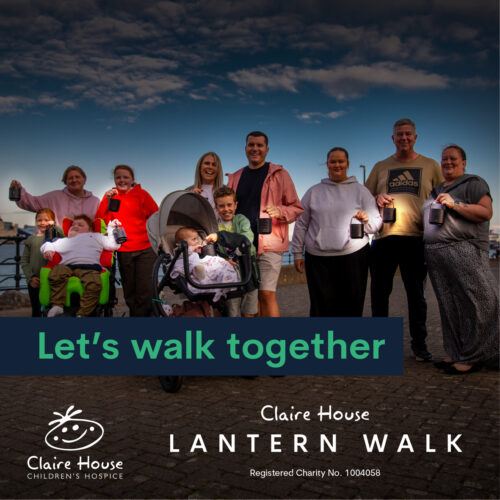 On Saturday 14th October, the promenade is ours as we walk side by side from Seacombe Ferry Terminal to New Brighton.
The Claire House Lantern Walk is the perfect family event to walk and fundraise for your local children's hospice. The 2.5km route is wheelchair and pram friendly, and the event is open to all.
You can arrive at the start anytime between 6pm and 6.45pm and you can start the walk anytime between 6.30pm and 7pm.
On arrival, collect your lanterns in Eureka! Science + Discovery at Seacombe Ferry Terminal and set off on the walk, enjoying the entertainment along the way.
It's £10 per adult and £5 per child, 17 and under.
Everyone signing up gets a lantern for the walk, which you can take home and keep lit after the walk.
The walk can take anywhere between 30 mins and 90 mins to complete.
We hope that with every step, you can raise vital funds for Claire House.
Please note, that there are no medals at the finish line, as the lantern is the memento that you can take home from the event.
REGISTRATION NOW OPEN
Register Here