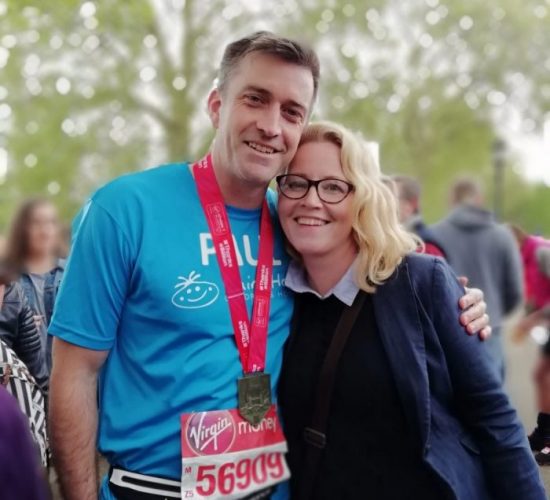 The London Marathon is one of the world's greatest sporting events! With an incredible atmosphere, cheering crowds and sights from Big Ben to Buckingham Palace, you need to be there to believe it!
There are two ways to join the Claire House London Marathon team:
Apply for a Claire House charity place
Our charity places are now sold out. To apply for a place in our London Marathon team for 2023, please complete the application form here.
If you are lucky enough to have secured your own place in the 2022 London Marathon, we would love for you to run for Claire House! Please complete the form below and we will send you a Fundraising Pack and running top and be in touch. You'll be changing the lives of hundreds of local children and we'll be with you every step of the way. Of course, there'll be no fundraising target; you can raise as much as you wish.