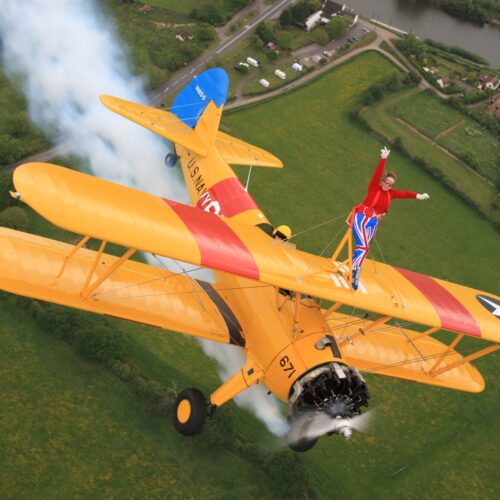 Join us on this once in a lifetime experience and ticking something off your bucket list.
Feel the adrenaline buzz as you take to the skies and fly through the air, not to mention the spectacular views from the areas around the airfield. You will also be able to wave to family and friends watching down below.
Wingwalks are available the 3rd weekend of the month so enjoy the flexibility of picking a date to suit you.
Minimum sponsorship – £600
Deposit payable on booking – £100
Please complete the form below for additional details or to sign up!
Just Giving
Open JustGiving Page
Wingwalking is available on the 3rd weekend of every month.
Venue
Leeds East Airport
Church Fenton
Yorkshire
LS24 9SE