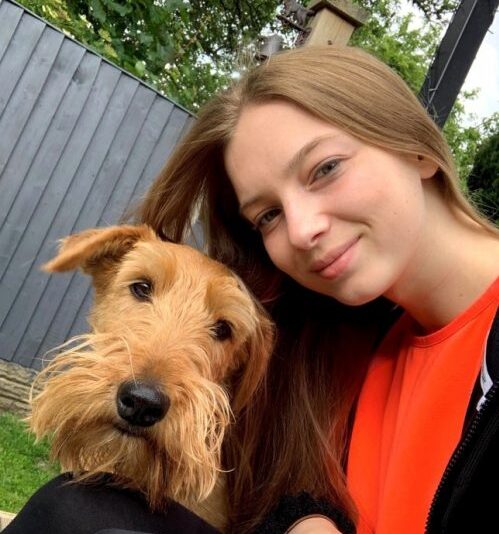 81-year-old Alan McKie is fundraising for Claire House to ensure we can help others the way we helped his niece, Izzy.
Alan is setting off to take part in the Everest Base Camp trek on March 12th, 2022. He is doing so in memory of his niece, Isabel (Izzy) McEgan, who died of cancer aged 19. The climb was originally scheduled for March last year, however, due to COVID-19 restrictions it was not possible and was delayed until this March instead.
During the climb, Alan will be accompanied by his grandson Matt Galley. Matt is a Personal Trainer and will be able to provide his grandfather with support and advice during their journey. Even with company, this will be no easy feat, the trek will take 18 long days and could see temperatures of less than -10C.
Izzy was diagnosed with stage 4 renal cancer carcinoma, a kind of cancer found in the kidneys, at the age of 19. She received the diagnosis in Summer 2019, during her time as a leader at Camp America. This caused Izzy to return home to receive treatment, and Claire House was there for her throughout this process.
During 2020, visitor restrictions were in place due to COVID-19 and Izzy had to be isolated from her family and friends for over two months. She therefore decided she would rather have end of life care in the comfort of her own home. There, Claire House nurses could care for and support Izzy and her family, ensuring they had everything they needed.
Unfortunately, Izzy's cancer was incurable, and on May 10th, 2020, after 10 months of treatment, Izzy sadly passed away. At this time Izzy was at home, surrounded by those she loved. This would not have been possible without the care provided by Claire House.
While with Claire House, Izzy and her family received constant care and advice including hydrotherapy and complementary therapies.
Alan and Matt are taking part in the Everest Base Camp trek in hopes to fundraise £20,000 for Claire House so that we can continue to help hundreds of children and teenagers just like Izzy. So far nearly £14,000 has been raised via their Just Giving page.
Mark Pearson, Event Fundraiser, said: "This is a gruelling challenge for anyone and is a testament to Alan and Matt's strength and dedication. Claire House was there for Izzy and because of their fundraising, we will be there for other local children and young adults in our community who need our care and support. Our doors are only open because of people like Alan and Matt doing incredible things like this."
If you would like to make a donation to Alan and Matt's fundraiser for Claire House, you can do so here: justgiving.com/fundraising/matt-and-alan