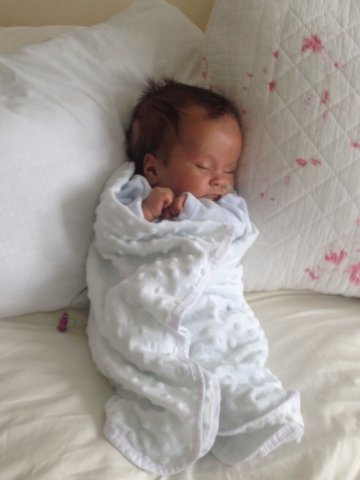 The parents of Gabriel Rennie have chosen to Pay for a Day on 1st January 2019 on what would have been Gabriel's fifth birthday.
Gabriel was such a beautiful baby boy who after a brave and courageous battle sadly passed away, aged only four and a half months. Although Gabriel's parents Beverley and Philip will never get over the pain of losing their beautiful boy, they take great comfort in the special memories that they made with Gabriel, because of Claire House.
Beverley and Philip continue to raise funds for Claire House and they have chosen to Pay for a Day in memory of Gabriel.
Everyone at Claire House would like to thank Gabriel's family, who are in our thoughts on his special day.
Beverley and Philip have had a bracelet made in memory of Gabriel with all funds from their sales going to Claire House. To place an order, please visit www.gabrielbracelets.com and help Claire House continue caring for children just like Gabriel.