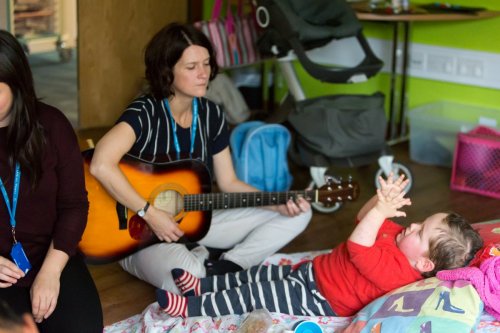 Once a fortnight we run a parents and tots group at the hospice as a gentle introduction to Claire House services and staff. Each session follows a theme such as Under the Sea or Mother's Day and includes play, sensory, music and/or complementary therapy activities. There is also an opportunity for the children to receive a hydrotherapy session from a physiotherapist.
The session's main aim is parental peer support. There is opportunity for parents to join in the activities but just as important, they can have a chat over a coffee with other parents.
Nurses are at hand at all times to help with any clinical care needed but also a source of information and advice.