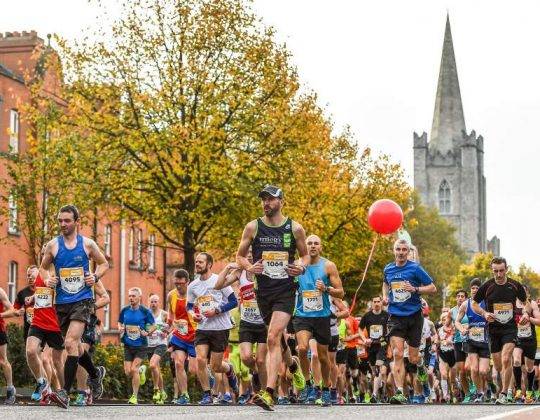 Join Claire House's first ever team in the Dublin Marathon!
The Dublin Marathon has been growing in popularity and is now a sellout each year. 2021 will be the first year runners are able to register via their chosen charity, and we are delighted to be one of the first charities able to offer this event to our supporters!
How to enter? There are two ways to run for Claire House:
Secure a Claire House charity place – simply complete the form below and let us know that you would like a Claire House place and run for FREE if you pledge to raise £750 in sponsorship. Please note – charity places are EXTREMELY limited. Please give as much information as possible in the 'Message' section about why you would like to run for Claire House, as this information may be used to shortlist applications if demand exceeds availability.
Get your own place  – complete the form below and let us know that you already have a place in the event and wish to fundraise for Claire House, raising as much as you can.
Either way, we will send you a Fundraising Pack, which will include your running vest, sponsorship forms and information about Claire House.
The Claire House Events Team will be here every step of the way to support you as you train and fundraise for the hugely popular Dublin Marathon.
For more information on how we use your data, please refer to the Privacy Notice here.
Just Giving
Set up your JustGiving page