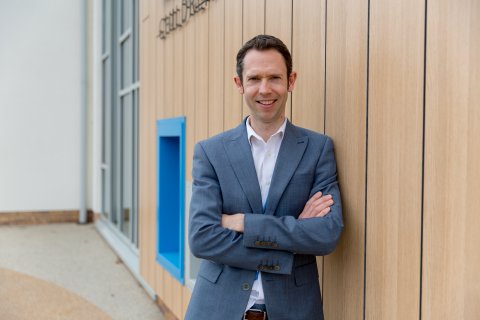 David has been the CEO of Claire House since 2010.
David started his career working for British Airways but followed his heart into the charity sector at the start of the millennium with a move to Whizz-Kidz, working on events like the London and New York Marathons.
David moved into the children's hospice movement when he joined Oxford-based Helen & Douglas House, primarily leading the charity's income generation strategy before moving into general management and completing an MBA.
David is an outdoor pursuits enthusiast with particular interests in marathon running, climbing mountains and cycling (but not all at the same time!) In the summer he cycles his daily commute into Claire House from his home in West Kirby, where he lives with his wife and three young children.
He says: "For me, the best thing about working for Claire House is being able to feel the difference that everyone involved with the charity makes – I only need to walk through the hospice to know that all of the efforts of our supporters, volunteers and staff are so worthwhile